No Limits - Reimagining Life with Dementia
A facilitated residential event for people with a dementia diagnosis who want to become change agents, activists and advocates. Participants will create a platform for their own transforming effort in the communities where they live designed to prolo
About the Project Leader
Funding and Support
About this Project
I'm Laurence, Project Leader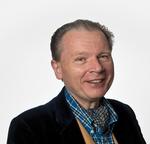 | | | |
| --- | --- | --- |
| Laurence Gardiner | | verified |
I love my job! It's the best job in the world. Every day I get the chance to make a difference; often in just very small ways. I work as a citizen advocate by helping people to speak up and to advocate for themselves, by helping them to develop common cause through peer-advocacy partnerships. Anyone can learn how to become more effective as an advocate for themselves and for their loved ones. Getting control over events in our lives can frequently be helped when we learn how to get the response and reaction we need from the other people around us. This is a skill. It can be learned. When we learn how to do this we empower ourselves to become more effective.
You can find me here:
I have lead or am leading:
I have contributed to:
I have supported:
Project headlines
To make the project happen we needed to raise a total of £266.00
£266.00 was contributed by 8 individuals.
You can support, contribute and comment on projects if you are logged in. [ Register now ] or login at the top of the page
These people have supported:
Laurence Gardiner, Barret Stanboulian, Gerry Evans, Nigel Minchin, Elaine Freed, Dave Mellett, Heli Rajasalo
These people have contributed:
Elaine Freed, Gerry Evans, Barret Stanboulian, Rachel Niblock, Laurence Gardiner, Ian Jordan, Laura Bramly, joanie blaikie
This project in more detail
We are a volunteer campaign group run by individuals with dementia. We are raising money for our expenses so that we can run a residential workshop. Our goal is to produce and disseminate learning materials about living with dementia. The No Limits project group have presented a touring exhibition road-show at national events in Bradford, Glasgow and Liverpool. No Limits – Re-imagining Life with Dementia was developed in partnership with men and women with dementia. The exhibition explores the individual and collective strength of people living with this condition and brings to life ideas around community, empowerment, and friendship. The work in this exhibition is grounded in material gathered from a pioneering research study by Dr Ruth Bartlett on the campaigning efforts of people with dementia. The original project was funded by the ESRC under the Follow on Funding scheme.
Find out more
Read the project documentation
Visit the project facebook page
Follow this project on Twitter
Spread the word
<![if !IE 6]> <![endif]> <![if !IE 6]>
<![endif]>
Report this project as unsuitable